I'm very glad to announce that the wonderful folks at
Utah Children's Writers
have once again chosen to post one of my tales as part of their annual "
30 Days, 30 Stories
" series. They're a great group of bloggers and worth a spot on your blog roll.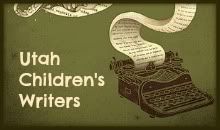 30 Days, 30 Stories
My first short story,
Grandpa's Unicorn Tale
, appeared there in April of 2012.
Immorality's Kiss
was my contribution in April 2013.
For this year, I submitted
O'Malley's Flower
. This was my first attempt (an experiment really) at telling a story in verse. I'm no poet, but I did enjoy putting this one together. And at a smidgeon over 400 words, it's a short read.
Since Myra died (nine months ago today) writing has been a challenge. This is one I think she would have liked though.